8 TIPS TO THROW A WUF-TASTIC BIRTHDAY PARTY!
So your dog's birthday is coming up and you want to throw him/her the best birthday party ever? Where do you start? How do you gear it towards your pooch? What if your party isn't Instagram worthy? Don't worry! Below we have listed the top 8 ways to plan a birthday party that will make you the envy of the dog park. From balloons and doggy-bags to photos and treats, keep reading for simple and fun ways to celebrate your pup's birthday.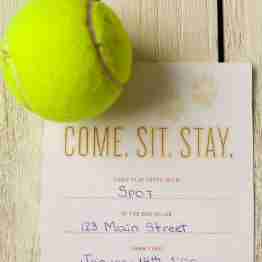 1. Invite The Pack 
What is a party without friends to celebrate with? It's easy to create a Facebook event to invite all your dog friends and their humans to, but if you want something a little more personal invitations like the one below are an adorable way to invite the whole wuf-pack!
Image: www.pinterest.com

2. Deck The Howls
Balloons, streamers, confetti oh my! Decorations are the easiest way to transform your party from "woof" to "wow"! Think outside the box for how to turn regular birthday party decorations into paw-some ones. For example, draw paw prints on balloons or hang paper tennis balls from streamers! Whatever decorations you choose, pick a colour theme of 2-3 colours and match your decorations accordingly.
Image: www.lifeisaparty.ca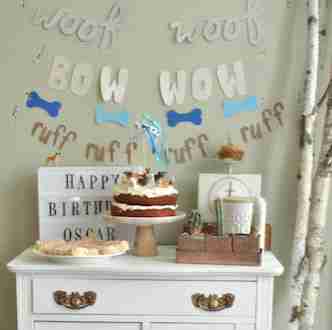 4. Treats
The best part of any birthday celebration is the treats!
Wüfers Cookie Boxes are great for your pup's birthday bash as they come in a variety box of 12-14 cookies that are each unique and hand decorated!
Use them for props, add to loot bags, share with fur-friends, or leave some aside to keep the birthday celebration going all month long.
Image: www.wufers.com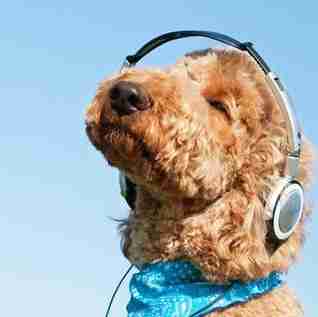 5. Tail-Waggin' Music 
Looking for a paw-pular party playlist?
We've picked the top 4 songs we think need to be played at any dog birthday party to get those tails wagging: 
"Birthday" - Katy Perry"
"It's My Party" - Leslie Gore
"Who Let The Dogs Out"- Baha Men
"Hound Dog"- Elvis Presley
Image: www.gettyimages.ca
6. Photos Or It Didn't Happen
Set up a dedicated photo spot at your party where you or your guests can take pics of and with their pups!
Make sure to have props handy such as birthday hats and customizable signs such as chalkboard or letterboards (shown below). Don't forget, Wüfers cookies make great photo props as well.
Image: www.pinterest.com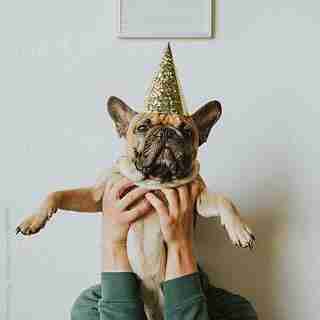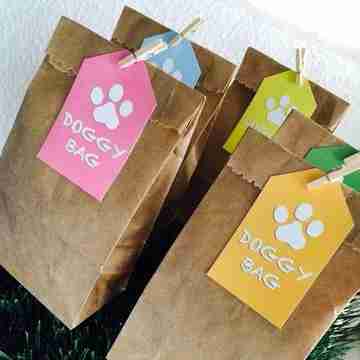 7. Doggy Bags
Share the joy! One of the best parts about birthdays as a kid was the loot bag because getting gifts is fun whether it's your birthday or not.
Create "doggy bags" for your fur-friends to take home that are personalized and filled with fun and tasty items like Wüfers treats and tennis balls!
Image: www.pinterest.com

See the Birthday cookie boxes or join the registry for exclusive offers and a timely reminder.
We hope these handy tips and tricks help you plan the most paw-some birthday celebration for your pooch! If you would like any information on Wüfers Cookie Boxes please visit our site 

here.
Follow Wüfers on social media and tag us in all your birthday bonanza photos using

#CelebrateTheWuf.
Happy Celebrating!